The return of Dj Krush..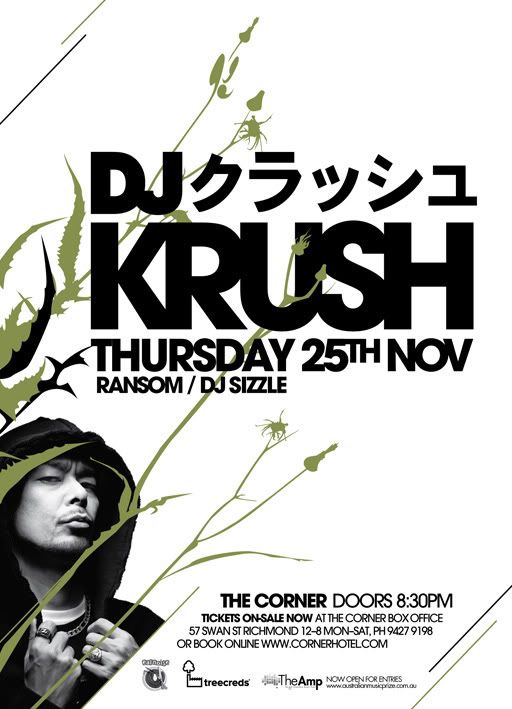 DJ KRUSH (JAPAN)
From his Ronnie Jordan remixes to his wild collaborations with DJ Shadow, Krush is one of the most prolific identities in instrumental hip hop today.
Known across the globe for his sensuous grooves derived from an array of influences such as Coltrane, Miles Davis and Kurtis Blow, Krush melds the most adventurous aspects of hip hop with the free spiritedness of avant-garde jazz.
His mind blowing live shows are the stuff of legend as he captivates and enthralls his audience with a unique style that infuses a heady blend of dark, lush, bass heavy, smoked out soundscapes with jazz, electronica and live instrumentation.
PERFORMING AT THE CORNER
and supported by Ransom & Dj Sizzle
THURSDAY 25 NOVEMBER 2010
THE CORNER 57 SWAN STREET RICHMOND VIC
DOORS 20:30
TICKETS $42 PLUS B/F – MORE ON THE DOOR
All tickets are on-sale at the Corner Box Office (57 Swan St Richmond 12-8 Mon-Sat), phone bookings on 9427 9198, online bookings www.cornerhotel.com